Das Management Team
---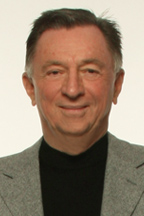 Ronald Way

President

Ronald Way, the new President of Stemtech, comes to the Company with over two decades of management and Direct Selling and Network Marketing experience. Ron has an impressive, as well as inspiring history of growing companies, having taken two separate companies from start-up to be ranked number 60 and 220 in the United States respectively by INC Magazine. During his wide ranking business ventures, Ron provided products, marketing, and/or software services worldwide to some of the largest leaders in the industry.

Mr. Way takes a special interest in the unique ability of the Network Marketing and Direct Sales Industry to market products on a one-on-one basis. In one of his very successful projects in the past, Ron researched what products might fit well into this huge marketing space and came up with the concept of introducing the rapidly expanding telecommunications services into the giants of the industry such as: Herbalife, Mannatech, Royal Body Care, Conklin, Wellness International and over 100 more direct selling companies under the Fionda Group, founded by Mr. Way in 1995. Over the next 20 years he continually added ancillary businesses in other related fields. Under the leadership of Ronald Way, Fionda expanded with products in Western Europe, Australia, New Zealand and Canada.

Mr. Way was also the founder, prime contributor, and ten-year board member of the FallenWarriors Foundation which provided housing and support to the widows and families of those men and women who gave their lives in the service of the United States in Iraq and Afghanistan.

Ronald Way graduated from the University of Southern California (USC) School of Architecture with honors. Ron served 20 years in the US Navy, and was selected to the rank of Commander USNR CEC before he retired.

Now Ronald Way joins us as the leader of Stemtech and will lead the Company to a very bright future!

---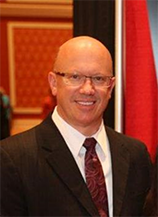 Darryl V. Green

Chairman

As a former President of GNC Nutrition, Mr. Green's demonstrated business acumen in our industry places him in a unique position to lead the Board of Directors of the Company, adding his strategic capabilities and leadership to take Stemtech to new levels of global achievement.

He is Founder and President of DVG Ventures & DVG Nutrition since 2014. He specializes in health and nutrition businesses and is a franchise strategist. For over 30 years, from 1983 – 2014, Mr. Green was with GNC Nutrition which included 20 years of corporate and franchise executive positions and over 10 years of various field positions encompassing all facets of retail operations across the United States.

As President of Domestic and Global Franchising, he played an instrumental role in driving GNC Holdings Inc. from a market cap of $1 Billion to over $3.7 Billion. During Mr. Green's tenure, he grew the business to over 3,000 locations in 53 countries, which led GNC Franchising to be the 7th most desired franchise in the world. In 2011, Mr. Green was part of the team that led the number one IPO of the year, helping the company raise an estimated $360 Million.

Mr. Green believes that Stemtech is poised to make tremendous strides in nutraceutical and cosmeceutical product development which will shape the future of the cellular nutrition marketplace. Mr. Green is very excited about the amazing infrastructure built and revolutionary stem cell technology developed at Stemtech, which will drive the Company to achieve record growth and become a major global player in the nutritional and personal care product industry in the coming years.

---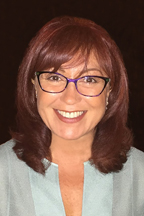 Victoria Rudman

Chief Financial Officer

The Board of Directors of Stemtech Corporation appointed Victoria Rudman to Chief Financial Officer of November 2018.

Victoria brings over 20 years of professional experience in multiple aspects of leadership, operations, accounting, finance, taxation and fiscal management. Spent most of her career in Fortune 50 global investment bank and retail brokerage firms as well as small cap public companies and startup ventures.

Victoria Rudman served as Chief Financial Officer of Kalytera from March 2015 through June 2016 and continued to serve as Treasurer and Secretary of Kalytera, Inc. (TSX: KALY) since March 2015. The Company announced her appointment to Interim Chief Financial Officer, Treasurer and Secretary on June 29, 2018.

She also serves as Interim CEO, CFO and director of Life Clips Inc. (OTC: LCLP) since January 2017. Additionally, she serves as Secretary, Treasurer and Vice President Finance for two private life sciences companies since October 2015.

Ms. Rudman served as Chairman and CEO of Intelligent Living Inc. from 2011 to 2014.

Prior to her role at Intelligent Living Inc., she held various technology controllership positions at Morgan Stanley and acted as a Vice President at Bear Stearns and Director of Business Planning & Strategy at Visual Networks, where she was the lead project manager for the entire technology business enterprise, including IPO and strategic M&A.

Victoria Rudman holds a Bachelor of Business Administration in Public Accounting from Pace University, Lubin School of Business.

---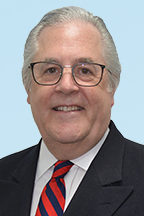 John W. Meyer

Chief Operating Officer

Mit über 40 Jahren Berufserfahrung in den Bereichen Logistik und Projekt-Management, Lieferketten und Mitarbeiterverwaltung, überwacht John den Betrieb von Stemtechs globalem Unternehmen. In den mehr als zehn Jahren bei Stemtech hat er Eröffnungen von 51 nationalen Märkten als VP of Global Operations unterstützt.

John ist nun verantwortlich für das globale Bestandsmanagement, Einkauf und Transport sowie für globale Personalwirtschaft, Partnerdienstleistungen, Schulung, Informationstechnologie, globale Einrichtungen und für die weltweite Herstellung von Nutrazeutika, Kosmetika und Öko-Produkten.

---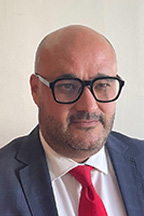 Alejandro Carrillo

General Manager, Mexico

Alejandro has been in the industry for more than 10 years showcasing a solid financial experience. In the past he has worked as a banker with an MBA and has developed his skills in growing and internationalizing multi-level companies.

He is an active member of Chambers of Commerce in the role of a Counselor, as well as President of the food and food supplements industry. Alejandro is also a Vice President of the Health Commission in National Confederation of Industrial Chambers of Mexico.

He is passionate about multilevel marketing industry, developing businesses and innovative products for companies and is always committed to quality service!

---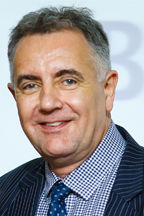 Ken Muir

Geschäftsführer - Südostasien

Ken ist seit fast 30 Jahren in der Direktvertriebs- und Schulungs-Branche beteiligt, davon die letzten zehn meist in Ländern in der Region Asien-Pazifik. Bei Stemtech übernahm er die Verantwortung für das Management und das Wachstum unserer Märkte in Indonesien, Singapur, Philippinen, Thailand und in Malaysia, wo er auch wohnt.

Er sammelte viel Erfahrung durch Führungs- und Beratungspositionen in einer Vielzahl von Vertriebsorganisationen in Asien, Australien und Neuseeland, wo er besonderes Talent in den Bereichen Umstrukturierung für Wachstum, Stärkung von Geschäftsbeziehungen und Entwicklung von Schulungen für persönliche und geschäftliche Entwicklung gezeigt hat.

---
Svetlana Nedkovska

Managing Director Europe

Svetlana has over three decades of business experience in large international companies. Her experience in direct selling is an asset to Stemtech with more than 25 years at different managerial positions in leading companies in Europe. Svetlana joined the Stemtech Family in December 2010 as General Manager and later started to develop the East European markets and recently the Western Europe markets as well. Svetlana holds a Master's degree in Industrial Management and Master's degree in Organizational Psychology & Consulting. She is a Certified Mediator , an experienced business and organizational analyst and consultant. Passionate in what she does and believes in , she brings inspiration with her strong focus on the positive development for the Company and the community, also volunteering for charitable causes. Svetlana is fluent in English and Bulgarian, loves Russian too.

---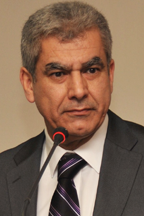 Bill V. Panopoulos

Regionaler Vertrieb & Marketing Direktor, Europa, Mittlerer Osten und Afrika

Bill Panopoulos bringt Stemtech seine Erfahrung und sein Know-how aus 28 Jahren im Direktvertrieb mit. Er half dabei, erfolgreich Nutrimetics zu starten und zu betrieben, und baute das Unternehmen in 20 Jahren auf mehr als 100.000 Vertriebspartner aus, die einen Jahresumsatz von mehr als 36 Millionen Euro erwirtschaften. Zuletzt war er Generaldirektor/Geschäftsführer für Yves Rocher in Griechenland. Bei Stemtech ist Bill verantwortlich dafür, unsere Märkte in Europa, dem Mittleren Osten und Afrika auszubauen und zu unterstützen.

Er verfügt über umfangreiche Erfahrung auf strategischer Ebene, der Identifizierung und Einrichtung neuer Unternehmen rund um die Welt, Fusionen und Akquisitionen, IP und Marken, Geschäfts-Verträge und Vereinbarungen, Geschäfts- und Organisationsgestaltung, einschließlich operativem und Projektmanagement, Störungsbehebung, IT-Design und -Entwicklung sowie Vertrieb und Marketing.

Er ist ein griechischer Einheimischer, der seit 30 Jahren in Australien lebt und fließend Englisch und Griechisch spricht. Er hält Master-Abschlüsse in Marketing, Business Administration und Human Resources und ist ein lebenslanges Mitglied der General Managers Association von Griechenland.

---
Kyoung Jin Ka

General Manager, South Korea

Kyoung Jin Ka proudly serves as General Manager at Stemtech Korea since 2012.

With more than 27 years of experience in network marketing, KJ's experiences have developed starting at entry level position with hands-on background and worked his way up to the executive management.

KJ had endeavored to develop his skills and career prospects, Sales Manager position at Unicity, a company based in South Korea that develops nutritional and personal care products was a perfect opportunity for that. During his professional career, KJ has also actively contributed to the Neways growth and served as Sales & Business Development Senior Manager at Synergay World Wide Korea. Before joining Stemtech, Kyoung Jin Ka played an active role when successfully leading Kyani Korea operations as Sales & Marketing Director.

KJ is a well-established executive, who holds BS in Chemistry. KJ is married with two sons who are university students and he enjoys spending time with family, especially while traveling and gastroventure. His personal interests include hiking and reading.

---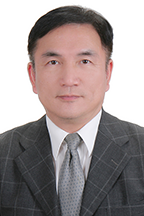 Richard Hu

General Manager, Taiwan

Stemtech is pleased to have Richard Hu, who comes to the Company with over 25 years of experience in MLM industry, amongst its executives.

Richard is a skilled executive with rich experience in leading business operations of many well-known international enterprises in Asia. Under his leadership, significant performance changes took place throughout Southeast Asia, mainland China and the Stemtech Taiwan Branch where he is currently in the role of General Manager. Richard Hu was entrusted to head Stemtech operations in Taiwan and maintain stability, which resulted in our confidence in him, continued growth of the Taiwanese market and the goal to conquer the entire Chinese market.

Varied experience of many years and broad horizons allowed Richard Hu to form a solid foundation and understanding of the business principles, which in turn enable him to develop wide-ranging and unique marketing strategy concepts. His management style promotes the recognition of member's needs, company's interests and corporate vision - the exquisite combination of successful leadership.

Based on his professionalism and personality traits, Richard Hu was recently selected as a supervisor of Taiwan Direct Selling Association (TDSA) of the Republic of China, where he actively participates in enhancement activities and development of guidance policies of this industry.

---